Say-So
How to Increase Facebook Page Engagement Through Prediction/Q&A Post on Facebook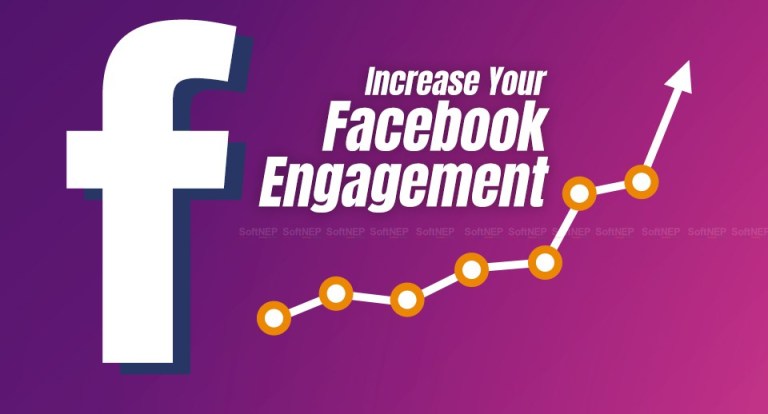 Here is how we increased our Facebook page engagement and you can do the same
Since Facebook algorithm update in 2018, the organic reach for brands and publishers has decreased drastically. It has been very hard for brands and publishers to get organic reach which they used to have before.
Facebook has over 1 billion users worldwide and the users are increasing day by day which has potential to increase your business, brand awareness, sales, drive traffic to your website and many more.
So, how can we reach more people organically when Facebook itself has declared that they give less priority for brands and publishers post? This has been a great question mark for all brands and publishers.
We are using prediction post campaign to increase brand awareness which you might be familiar already. You might be thinking why we are mentioning that same technique which you already knew and are using the same. Right?
So here are a few questions for you before you go through this blog.
Are you reaching more people organically through your campaign?
Are you getting proper engagement?
Is your campaign giving what you want?
Is your campaign successful?
If not, you are the one who needs to go through this blog and implement in yours.
I'm going to mention how we created a successful campaign by reaching more people organically with proper engagement and what we want.
Be clear on what you want!
To run a successful campaign, you should be clear on what you want from that, what is the objective of your campaign? The objective may be brand awareness, increasing sales, increasing page likes, drive traffic to a website, etc. If you are not clear what you want, ask yourself, what do I want? and be clear first.
In our case brand awareness is our objective.
How to choose the topic for the campaign?
Now you are clear on what you want. To run a successful campaign you should follow the trends. To identify the current trends, you can use free tool like Google Trends to identify what is trending. You might have more than one/two trends that are equally popular in your area. In that case, you should be able to identify which helps you more to get closer to your objective and pick that one.
We used the same tool to find what's trending. We searched many terms and finally found EPL is trending high as you can see on the picture below.
SoftNEP being a fan of football, it was an easy decision for us to pick this topic.
After catching this trending topic, we created the caption and eye catching design and published our post.
Now you might be thinking, Shit! How can I drive traffic/increase sales using this?
I have an example for this too.
If you are selling your products through Facebook or have an online store, Q&A would be the best for you.
You can run a campaign like this by placing the detailed information of your product and links to your website which not only boosts your sales but also drives traffic and increases the link share on Facebook which also helps you to rank higher in Google.
You can choose trending topics as well.
How to reach to more people and get high engagement?
According to Financial Times, Marketing Land and Kurt Gessler organic reach and engagement is decreased by over 50%.
You have been hearing that content is king. First focus on quality design and caption that attracts your users. Your design should look exclusive.
But,
Only good caption and attractive design do not work on Facebook. You should focus on creating an audience on the topic you are posting and posting time as well to reach more people.
How we build our target audience and get high engagement?
When we started, we did not have the audience for the prediction post campaign. We were not getting any engagement while we published our first prediction post. We thought about spending some bucks on Facebook to build our target audience. We only got 8 shares, 33 comments and 693 reactions after spending 3 bucks on Facebook.
You are seeing high reaction here but in case of our country (Nepal), when you run paid campaigns, getting likes on your post is simple. People even don't know the posts they are liking and the pages they are following. How many of you have felt the same? Please comment down below. I'm eager to know if it is only me to feel this or you too.
This is very low. You should be careful on your target audience while you are running a paid campaign on Facebook. Again, we published 2nd post and narrowed our target audience on paid promotion on this post to reach to specific audience. We also shared on different football niche group. And finally got 22 shares, 39 comments and 881 reactions.
We have built few target audiences now, and we stopped paid promotions and focused on organic ways to build more target audience. We published another prediction post and found 5 most active groups where our target audience are active and shared our post in those groups. We got 38 reactions, 39 shares and 46 comments without running paid campaign.
I was finding more ways to increase engagement and did experiment by publishing the post on different time and I got this result.
Note: Time Format is in (GMT+5:45) Nepal Time.
Finally we got 79 share, 85 comments and 79 reactions without running paid campaign and without sharing our post in any groups.
We also have many other publisher's Facebook page. I analyzed the active time of fans on all pages and computed their average. Don't worry I have shared this for you too.
What should you do?
Identify the trending topics/Q&A, design an exclusive banner for your post. Keep in mind, only publishing an eye catching banner does not work on Facebook. You should build your target audience. If you do not have the target audience, you should start by running paid campaigns for few posts (choose only specific audience on your paid campaign).
Now, you should find where your target audience is most active and try to share your post in those groups/forums.
Only having exclusive design, running paid promotion and sharing your post on active groups does not perform well. After building your target audience, you should focus on timing. When are your target audience mostly online? I have shared this detail above.
You can implement and analyze yourself in your page. That will be more specific for you than the one we shared. You can refer to the data above.
Please comment down below, how you are trying to increase your Facebook engagement. We would love to hear from you.
Posted by: Sushant Nepal