Anything one does for the first time in their life is always memorable. Especially, one's first real job. I am currently feeling the same thing during my intern period in Digital Outreach at SoftNEP. Hello folks, I am Rohit Bhatt and I am a Digital Outreach Intern at SoftNEP.
2020 has been a challenging year for everyone. It has taught us, with each challenge, we are given the opportunity to persevere, learn and grow stronger, more compassionate, and more grateful human beings. I started working with SoftNEP as a Digital Marketing Intern when the pandemic was still dominant. Hence, I was suggested to work from home. Working from home was a different experience for me than what I had envisioned. I was not introduced to most members of the company - one of the reasons it was challenging for me to work in a team.
One month into the work I got to know that it was our company's anniversary on 4th February. We planned to celebrate it keeping the protocols in mind and as the pandemic situation is much in control at this time.
I was very excited about the Anniversary program as I was not able to meet many of my colleagues, mentor, and the team because of the pandemic situation. My excitement level blew up when I was informed that our chief guest would be Mr. Sanup Paudel. I was very excited about the anniversary day!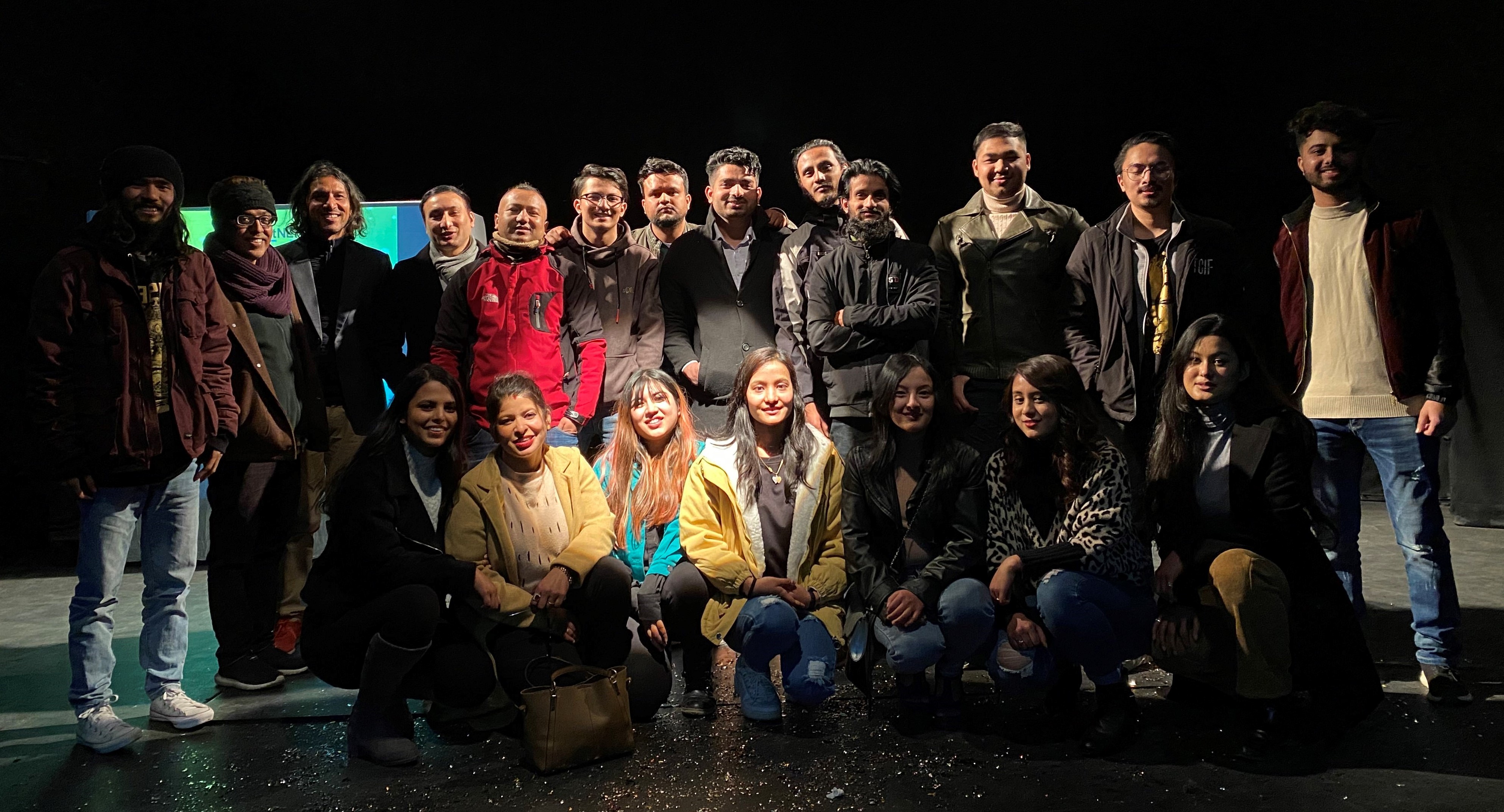 The Day:
The day has finally come. I am very excited for the event. We started the program at 3 pm and the venue was Shilpee Theatre located at बत्तिसपुतली रोड. The formal program started with Employee recognition and motivation. The regular members were awarded a token of love for their hard work. As the main highlights of the Employee recognition and motivation program, Mr Rajesh Bhattrai received his Life-Time Achievement award and Mr Santosh Dhungana received the title of Contributor of the Year for 2020 which were handed by our chief guest Mr Sanup Paudel.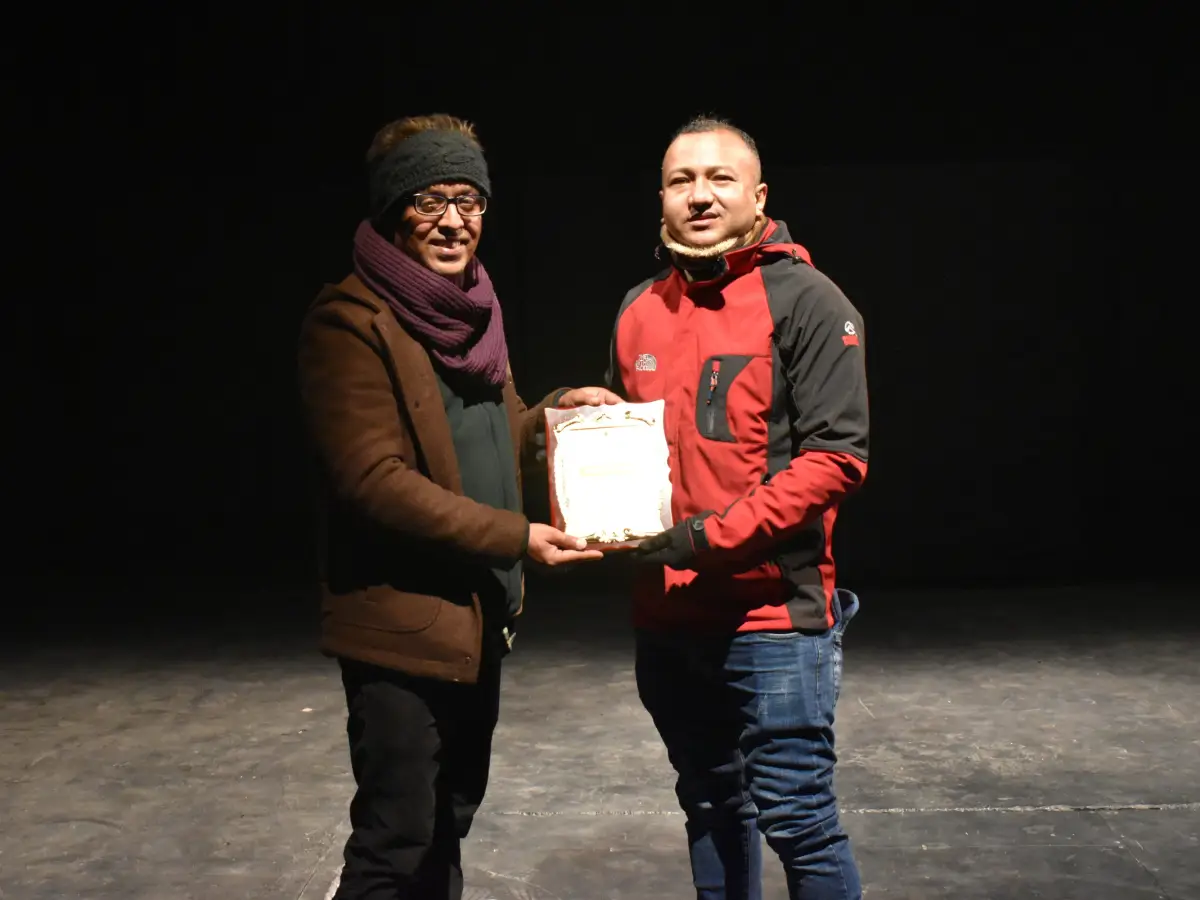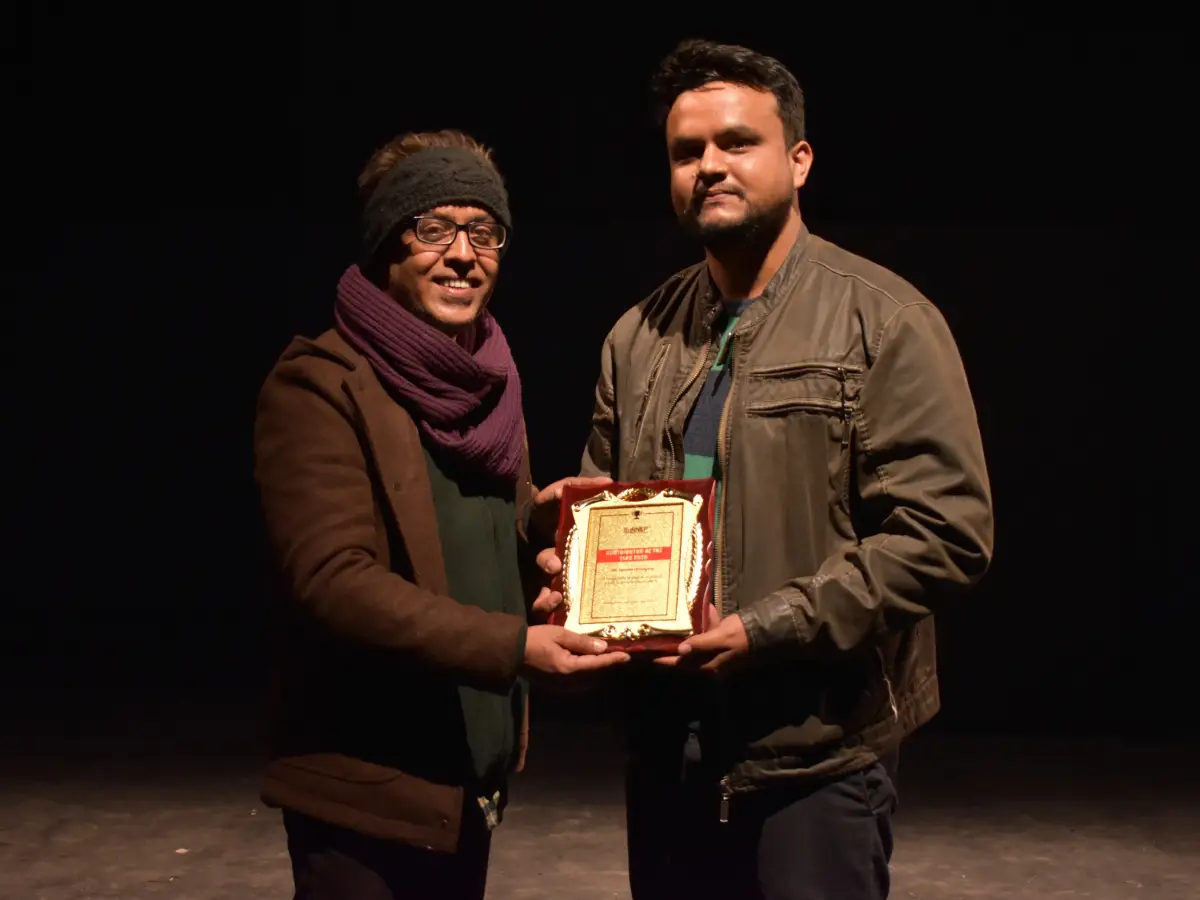 As the program went ahead, I was having a good time as we were clicking photos and laughing. We also cut the cake.
After all those fun movements, we sat down for some more entertainment as Shilpee Theatre showed us one of their major plays "6 Paatra ko Ekaalaap" which was an amazing dramatic show to watch. It was the first time I experienced watching a play in the theatre. The play, "6 Paatra ko Ekaalaap" is entertaining and informative about the different aspects of society.
The program was on its pace as Sanup sir excited us with one of his songs that are going to release on 12th February, "Aru Sabai'' keeping Valentine's day in mind. The song is a true masterpiece highly suggested for all.
After that, we played a small game that was specially designed for new members which helped a lot in increasing the pace of interaction between the new members and the existing ones. We had some good food after that and clicked some photos which were really fun.
With all of these activities, our program was coming to end after the photo session we ended our program.
After the anniversary program, many things changed from communication to new bonds in the work environment. The synergy was so much increased and I was also able to know very much about the company culture and goals.
Special Anniversary Offer
SoftNEP has emerged from a dream of one person to a family now. So, SoftNEP has announced to celebrate its 16 years of happiness with all of its family and always welcomes new members who want to be linked with us.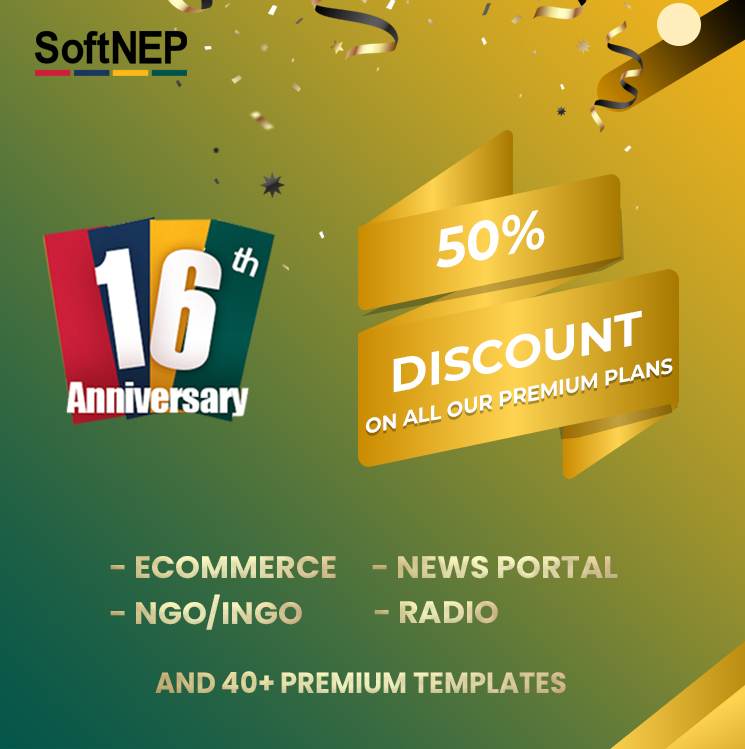 SoftNEP came up with a special 50% off anniversary discount on all of its premium plans. Check it out before it ends.