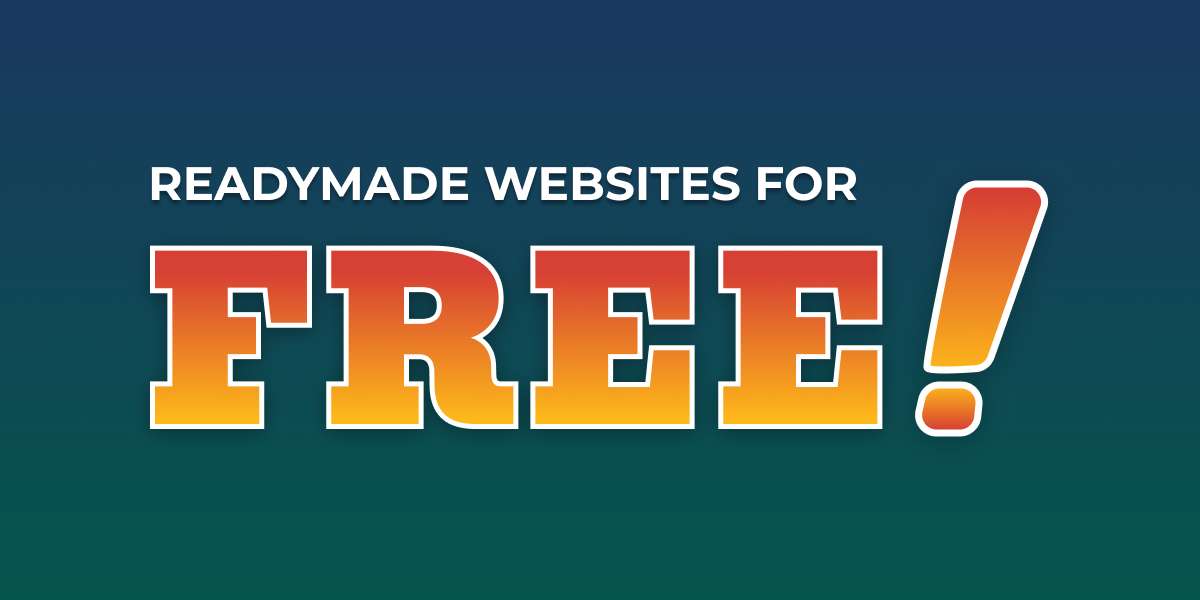 This winter get a free readymade website for your business, organization, institution, or yourself from one of the best web design companies in Nepal.
We are excited to announce that SoftNEP - an IT company in Nepal has come up with pre-designed websites for free.
This is an effort from our side to contribute to the ongoing digital growth in Nepal. No coding or HTML knowledge is required. All you need to do is upload content to your website and our consultants will take care of the rest.

Also, since we are offering our sites without any costs many of you might think that the sites could be below par or of poor quality. Here we want to assure you that all our sites are industry-standard, have been well tested by our Quality Control team and our support and services are truly professional. Proper workmanship has been carried out on each and every site.
At SoftNEP you can expect the following:
Premium readymade designs
Best-in-class websites
User-friendly, world-class dashboard
SEO friendly
Top-notch services
On-tap technical support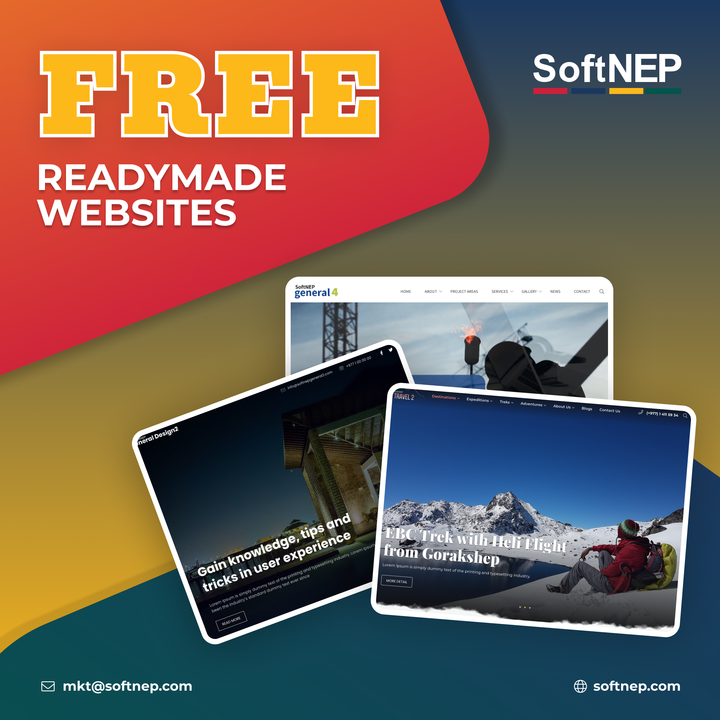 Domain, Support & Web Hosting - Starts at NRs. 10,000/year
Once you subscribe to any of our web designs you will need a domain address, hosting plan, and AMC to put the services online. You will need to purchase our hosting & support plan that starts from NRs. 10,000 per year (excluding VAT).
The cost includes Annual Maintenance Cost, domain registration fees, and 3 GB hosting (1 GB web server hosting + 2 GB email server hosting). We also provide higher or customized hosting plans as per the project requirements.
All our sites are hosted on SoftNEP's own infrastructure. We do not host externally designed websites along with our sites nor do we host outside of our own infrastructure. This allows us to provide consistent and predictable performance and support for all our website projects and if ever there's any issue we are fully under control.
With a proactive team supporting you and the value we are providing through this offer, we are confident this will be one of the best decisions you would have made in recent years.
*Terms
This free offer applies to all readymade websites except for eCommerce and news portals.
Readymade eCommerce websites have a 50% discount on our plans.
The offer isn't applicable to custom-designed sites or projects.